Seriously, what remains on the americana menu staples list that won't soon be turned into mouth watering, over grown clones faster than this chick?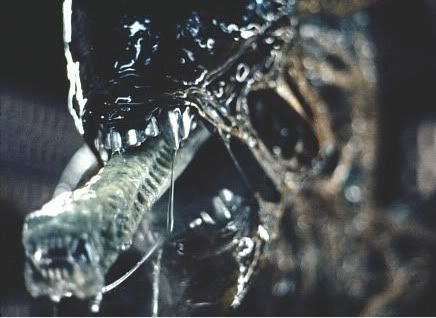 Cupcakes. Done.
Weiners. Done.
Tacos. Done.
Burgers. Done. Redone. Done again. Once more.
Ah, fried chicken.
You may have noticed a recent spate of "new concept" single focused eateries that tout FRIED CHICKEN as their metier.
So, I say, why not give 'em a try? There is a vast array of "perfect" fried chicken recipes that range in prep time from an hour to 3 days.
Deep fried. Pan fried. Oven fried. Chicken fried even. Maybe, just maybe, one of these newbies has the secret.
I dabble, I admit. Here a chick, there a chick but never the perfect home cooked bird. yet. Yet. So I'm hungry for more.
And after recent visits to the highly hyped Chicken Scratch and Sissy's, I'm still looking.
The Chicken Scratch bird was not pan fried as stated, it was deep fried in a 6" dutch oven on stovetop. Oopsie #1.
One bite in and the entire breading/skin fell off. Oopsie #2. Reminded me of a Tijuana hooker, no preliminaries - just drop yer trow and nuzzle the grease.
The chicken was cooked thru to tender, was very greasy and it had been brined. So it was edible, about 90% of the breading/skin (laying in my lap) was crisp. So that's something.
btw If someone ever asks you what tastes like nothing, is soft and warm, and would be entirely unidentifiable with a blindfold on - tell them no contest, too easy, give me a harder one, cause that's obviously mac 'n sneez from Chicken Scratch. An old Gerber recipe probably. But be warned, it's a little too chunky for most 9 month olds. African American head count on a very slammed Saturday night - zero.
Sissy's, on the other hand, does have other proteins on the menu since it is "Southern" but at the very top of the menu is "Chicken" by the bucket.
And many buckets were sold the Saturday night I was there. The African American head count was in low double digits. So that's something.
Obviously not pan fried, my pieces were puffed up like a Trump-do, which can only come from a full on submersion fry. It's a method.
And while the breading/skin didn't shatter and fall on the first bite of breast, like a Kardashian marriage, the structure of the pieces quickly gave way with only a few bites and broke into dual slippery blobs aKim to your dog's worn out tennis ball after an hour long fetch in hot weather. This chicken was also brined and this time maybe half of the skin was crispy and edible. I will say that the fried okra held promise until I took a bite. The whole pieces of very small okra were split in two lengthwise and then breaded. Different. Might be cool. If you like okra flavored goo.
In all fairness, I will say that the beer was cold. So that's something.
So my work here is done. I greased up so you wouldn't have to.
Next time you think of fried chicken, remember that it's never as good as the first time...Bubba's.